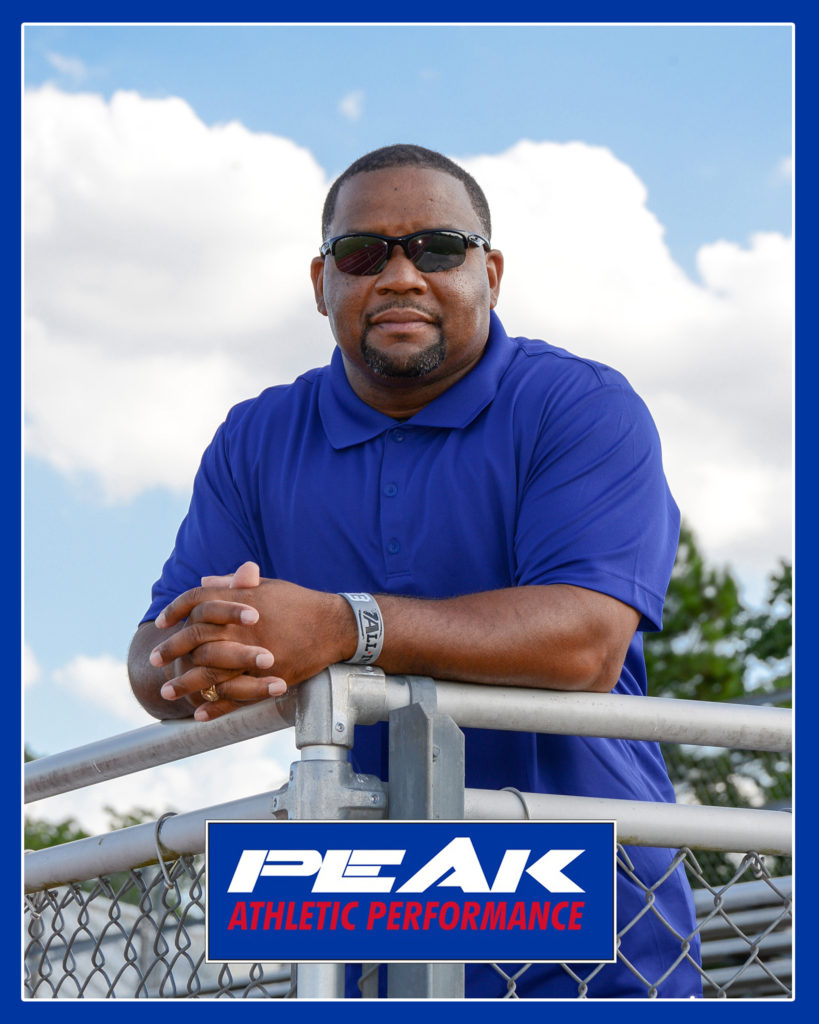 "I truly enjoy working out with George! He pushes me and has fun at the same time. George makes corrections and modifications when needed. He kicks my butt! That is what I want, to be pushed. Thanks George. I love to be challenged" – Kelly P.
"Coach has a deep and thorough understanding of pushing athletes to the next level in a personal training environment. His focus on agility, quickness, spatial awareness, and resistance guided our student athlete to become more confident in her natural athletic ability. After the first day of training, our athlete came home and said, 'Coach knows what he's doing. Wow.' We are all excited to see the outcome after the training program he outlined for our daughter." – R & L Gonzalez
"I have had the pleasure of working with George Coleman, or as some would refer to him, Coach Coleman, for the past year and a half. George is a very patient, encouraging, and hardworking coach. Coleman's passion for helping others is very evident for all to see. The time and patience he takes with each athlete individually to help explain the biomechanics of a movement, and get on their level is refreshing to see in a coach. Coleman changes the way athletes think through positive self-talk. He helps athletes realize that the successes come with the failures; you will fail at some point, but the goal should be to get back up and try again. Coach Coleman has over 20 years of coaching experience in speed, agility, conditioning, and performance training that will help any athlete take their skills to the next level." – Judy
"Coach George is a dedicated professional. He is very knowledgeable and personable. He is very diligent in his teachings. I have recommended Coach George to my family and son's friends how are seeking scholarship opportunities in sports; therefore, I highly recommend Coach George if you want to achieve your son's or daughter's athletic goals in sports." – S. Shaw, parent of a Texas Division 1A Athlete
"I have known Coach Coleman for several years. He coached my daughter in volleyball, basketball, and track & field. His experience, patience, and implementation of a proper exercise routine has helped my daughter achieve a high level of performance, endurance, and strength that is required when playing sports. He is dedicated and encouraging with all of the athletes, and it is visible during games and competitions. Thank you, Coach Coleman." – Nancy R.
"I started working out with George about 2 years ago. I was approaching 40 and wanted to get into better shape, while enjoying and looking forward to workouts! George continues to motivate me to reach new milestones, while keeping me engaged and having fun. George has also taught me that being in shape can help you have more energy and get better sleep. I look forward to every workout, and I miss being in the gym on my off days." – Tiffany Casey
"Coach Coleman, is a diligent, tireless worker who cares about the athlete's experiences and achievements, and how to learn on and off the field. Sportsmanship and quality play are emphasized in drills and games. Coach Coleman knows how to encourage struggling players to achieve their best. Coach Coleman sets examples, knows game strategies and situations, and he is a team player. Our son has enjoyed his time with Coach Coleman, and that has helped him to be a better player and teammate." -Kevin Chaisson
"George Coleman is an amazing trainer and we are so fortunate to have him work with our
students. George has great knowledge of training. He understands the process from his many years of education, athletic and work experience. He knows how to work with younger and older students, individually, small groups and large groups and keep everyone safe and on task. George brings a contagious energy and a creative approach that makes training fun and inspirational. He is engaged, focused and on point. He always comes prepared with his cool equipment and props, and has some fun exercise or challenge for the kids. George cares about his students and their progress. He builds a relationship with the students and gains their trust. Our students want to do their best for George because they have fun, are engaged and challenged, and they love him. George works with the other staff and trainers well. He coordinates and communicates. He is professional, mature and appropriate in how he handles
students and staff. Mostly though, we love George because of his energy and kindness. He brings out the very best
in those around him including our students and staff." – Sammy Giammalva, Owner of Giammalva Racquet Club
"Over a 9 week period this past summer, George Coleman led a group of 20 – 25 Junior High and High School athletes through a variety of specifically designed strength, agility and speed drills. Training on a grass field twice each week, our student athletes made tremendous strides with their balance, speed and conditioning between Weeks 1 and 9.  The overall improvement as a unit was noticeable and helpful to what we are trying to build as a team. George Coleman is the heartbeat and soul for Peak Athletic Performance.  It was a blessing and a pleasure to see George work and pour into our kids in such an encouraging and impactful manner.  We will certainly call Peak Athletic Performance again for our team speed and strength training program next summer." – Bill Pellerin, JH Football Coach for the Tomball Christian Warriors